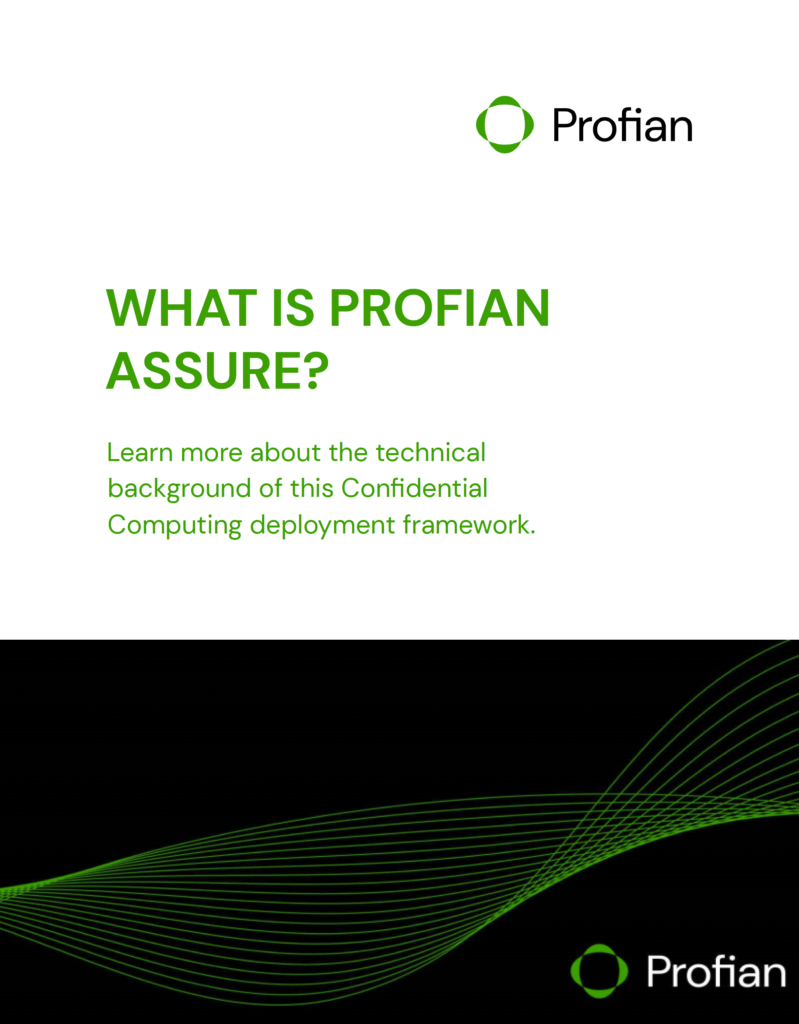 Profian's flagship Confidential Computing solution, Profian Assure, makes it
easy to create encrypted, private environments on public cloud and
on-premise hardware to protect both data and applications while in use.
Fill out the form below to download the White Paper.
Please share the white paper and subscribe to our newsletter below to receive updates.